Here's the programme of events at St Mary's Ware. Unless stated, entry is free. We ask you to contribute to a retiring collection in aid of St Mary's Church. Tea, coffee and cakes are available before each lunchtime concert, from 11.30am.
Saturday 28 May, 7.30pm
Thursday's Band with special guest star John Meed
Thursday's Band feature a mix of acoustic guitar, mandolin and vocals with a fusion of folk, Cajun and classical influences, while John Meed is noted for his gentle wit and social comment. Drinks from the bar.
Saturday 4th June, 1pm
Emma Halnan and Jack Hancher: Fantasies & Dances for Flute and Guitar
Admission £15: concessions for under-24s and wheelchair users. Details and booking at: https://www.hertsmusicfest.org.uk/events2022
Monday 6 June, 12.30pm
Piano recital by Barbara Manning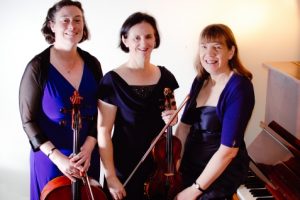 Thursday 16 June, 12.30pm
The Icknield Piano Trio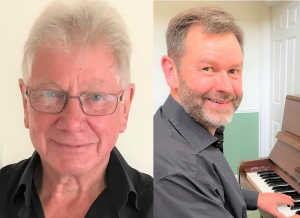 Sunday 26th June, 2.30pm
An afternoon song recital by Richard Prince, accompanied by Huw Jenkins
Afternoon teas available
Monday 4 July, 12.30pm
A concert by pupils of Presdales School
Saturday 16 July, 7.30pm
Violin Magic: an evening concert with Vicky Jolliffe (violin) and Paul Guinery (piano)
Drinks from the bar
Monday 1st August, 12.30pm
Bush Hill Park Recorder Consort
Thursday 18 August, 12.30pm 
'Chasing Moonbeams' – light music from a Golden Age played by pianist Paul Guinery..
Monday 5th September, 12.30pm
Piano recital by Shirley Wu
Thursday 15 September, 12.30pm
Violin recital by Philippa Hanson accompanied by Michael Smith
Monday 3 October, 12.30pm
Clarinet recital by Colin Eldred accompanied by  Barbara Manning
Thursday 20 October, 12.30pm
Poetry and music – a selection of readings and short pieces
Monday 7 November, 12.30pm
Guitar recital by Matthew Burton
Thursday 17 November, 12.30pm
Viola recital by Paul Hickman accompanied by Michael Smith
Monday 5 December
Arwen Turner, Mark Lacy and Anna Le Hair